Trump needs a quick result but is unlikely to get one without drawing in other nations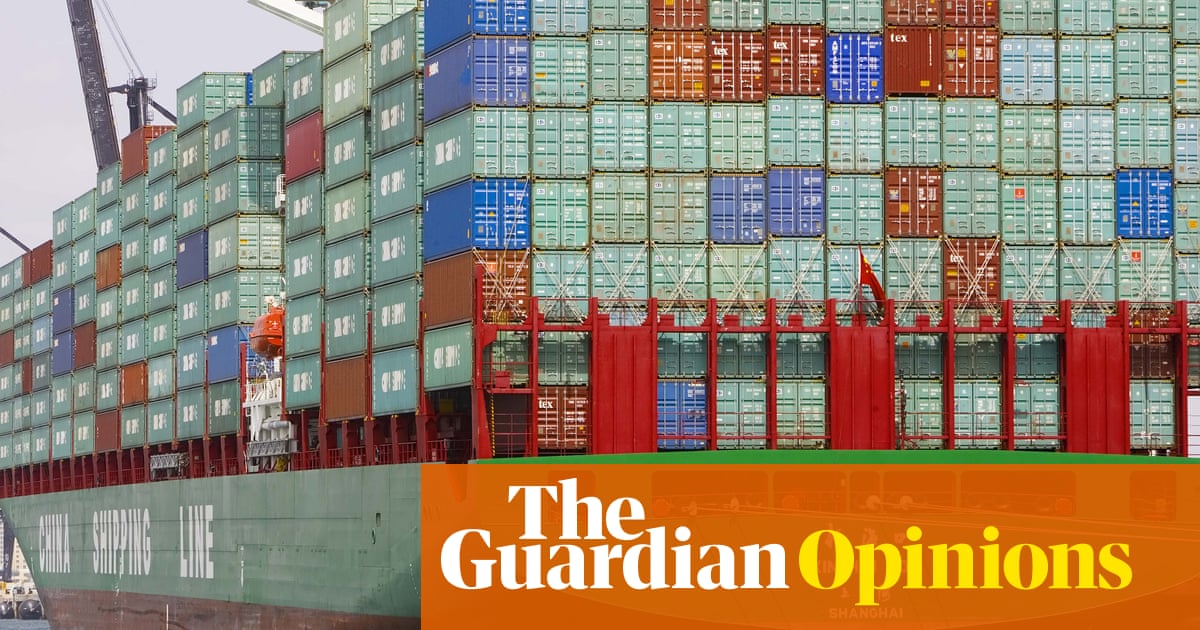 Jack Mas prediction that the US-China trade war could last 20 years sounds plausible. At the very least, the Alibaba billionaires opening analysis is surely correct: If you want a short-term solution, there is no solution.
First, an immediate climbdown by either side is out of the question. Donald Trumps imposition of 10% tariffs on $200bn of Chinese imports was quickly followed by Chinas retaliation duties of up to 10% on $60bn worth of US goods travelling in the other direction. Beijings response was weaker than some had expected but could not be described as a step backwards. China seems to be saying that it has been drawn reluctantly into this tit-for-tat exchange but is prepared to keep going if necessary.
Second, the Trump administration structured its tariffs to suggest it is settling in for a long battle 10% now, which is too late to increase prices in shops during Thanksgiving, with a threat to go to 25% in 2019. This staggered process seems designed to ease the hit to low-income US consumers, which is tactically sensible from the presidents point of view. A backlash from swing voters is probably the reaction he fears most.
Third, there is no strategic reason for China to back down at this stage. Tariffs will threaten Chinese jobs but Beijing can always try to boost domestic demand to offset the likely fall in exports to the US. Within limits, it can also let the yuan slide against the US dollar to regain competitive clout. In short, it can wait to see what happens. An authoritarian one-party regime doesnt have to worry about the electoral cycle.
Fourth, the pure rhetoric does not suggest compromise. US commerce secretary Wilbur Ross declared that China is out of bullets, as if taunting Beijing. On the Chinese side, they probably wonder whether Washington is even interested in a negotiated settlement, which was a fair line of speculation even before Tuesdays escalation. As Keith Wade, chief economist at Schroders, puts it: The red lines on each side are too ideological and entrenched to allow much room for manoeuvre. China sees its trade policies as essential to its next stage of economic growth; Trumps America First approach blames China for hollowing out large parts of the US economy.
So settle back and expect more of the same. Financial markets havent been panicked so far, either because the short-term damage to global trade looks modest, or because it is still possible to cling to the idea that Trump wont follow through on his threat to raise tariffs to 25% in the new year. But it seems more likely that Trump discovers that a trade war with China cannot be won quickly and opts for more extreme measures. He needs something to show his supporters, which he doesnt seem close to getting yet. A bigger trade war, with other countries drawn in, is suddenly a real risk.
Bitcoin is a sideshow for regulators
The Treasury select committee has got one thing right: cryptocurrencies like bitcoin arent really currencies because they dont do most of the things expected of a currency.
They dont store value since the price can halve suddenly. Theyre not a true medium of exchange since most shops wont accept them. And theyre not a practical unit of account because the processing of transactions is so energy-intensive. The committee prefers the term crypto-assets, which is technically better just dont expect it to catch on.
The real point of the report, however, is to ponder the troubled question of how much regulation is required. Much more, conclude the MPs, before adding the hopeful thought that proportionate regulation could see UK as well placed to become global centre for crypto-assets.
The first half of the prescription is easy to agree with. Some of the marketing of crypto-asset coin offerings is plainly misleading and it would be a good thing if the Financial Conduct Authority (FCA) imposed proper standards, as opposed to issuing general warnings that punters could lose everything. The same applies to the danger of money-laundering. If the regulator needs more powers to investigate, grant them.
It is harder, though, to believe that the FCA should waste much time trying to make the UK a global centre for crypto-assets. Bitcoin and its imitators are a minority sport and very likely to remain that way. The UK doesnt need to get into a global race to attract more of them. By all means, come down hard on the dodgy financial marketing. But the FCA has a mainstream financial industry to regulate and thats where its attention should remain.
Read more: https://www.theguardian.com/business/nils-pratley-on-finance/2018/sep/19/the-us-china-trade-war-is-unlikely-to-be-settled-soon